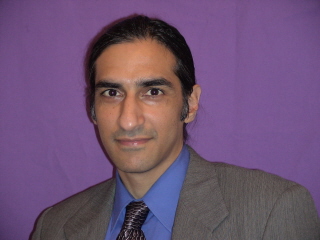 Anmol Mehta

Anmol's story is quite simple.  He has, from a very young age, been extremely passionate about meditation and yoga.  This website is the product of that passion and the desire to share with you this profound wisdom, so that these great spiritual technologies can help you reach your maximum potential in life.  These sciences have helped him see the True Non-Dual Nature of Reality and he hopes to bring about the same awakening in you.  So Mastery of Meditation, Yoga & Zen is really about you.
Freely available to you on Mastery of Meditation & Yoga is a wide range of tools and techniques to help you with your personal and spiritual evolution.  Millions of readers have already benefited from these articles and free online classes, and he hopes you too will take advantage of this opportunity and work towards your Spiritual Growth and Awakening.
Some of the most popular resources can be found on the following pages:
Formally, Anmol is a certified Kundalini Yoga Teacher, Certified Kids Yoga Teacher and is a Certified Hypnotherapist.  Some of his other areas of mastery include Yoga Numerology and Ayurveda.  He is the author of the book, Amazing Insights, has created the profound Consciousness Expanding Guided Meditation and also offers Yoga Numerology and Master Number Readings.
He welcomes you to this humble website and invites you to travel with him on your journey back to Infinity.  Feel free to ask him questions, join the discussions, leave your feedback or simply enjoy the articles in silence.  You can read what others have said about Mastery of Meditation & Yoga here.
Anmol also welcomes you to connect with him and network on any of the following Social Media sites…
God Bless You.
Be Good, Do Good

.