(This page is for classes offered at the Silent Mind Meditation Center, if you are looking for the FREE ONLINE classes click here:  FREE Online Guided Meditation and Kundalini Yoga Classes.)
 2008 SCHEDULE (January – March)
General Information Regarding all The Yoga and Meditation Classes
Please let me know if you are planning to attend.  You can send me email at anmol@anmolmehta.com.  Studio location details are below in the class details section.

All Classes are suitable for all levels as modifications are offered and students are encouraged to pace themselves.
New Students are welcome.  You don't have to be flexible or have any previous experience to join.

There is no required fee for any class.  The Center & Classes run on donations, the suggested donation is $10 / class.
Anmol's Teaching Credentials

Certified Kundalini Yoga Teacher – Completed Teacher's Training under Ravi Singh at RaviYoga NY, NY.

Certified Children's Yoga Teacher – Completed Teacher's Training under Shakta Kaur Khalsa at Universal Force Healing Center NY, NY.

Zen Meditation Training from Zen Mountain Monastery – Mountain and Rivers Order NY
Certified Hypnotherapist
Has taught classes professionally at: Dolphin Club, NY, NY; Avalon Club, Jersey City, NJ; Zenmind Yoga Center, Hoboken, NJ; Private Classes; Silent Mind Yoga & Meditation Center, Old Bridge, NJ (current)
Some Pictures of Silent Mind Yoga & Meditation Center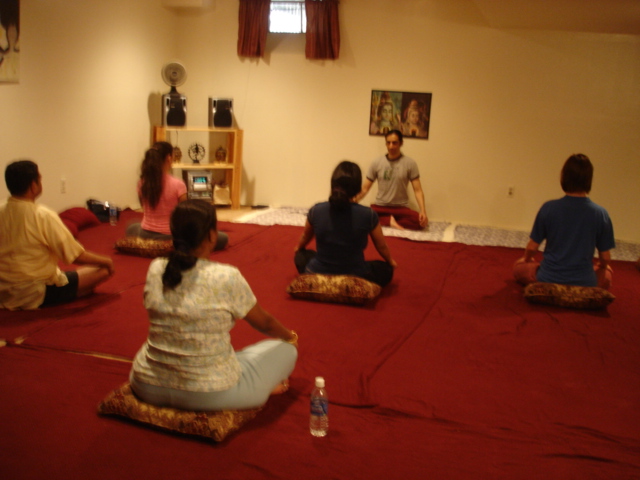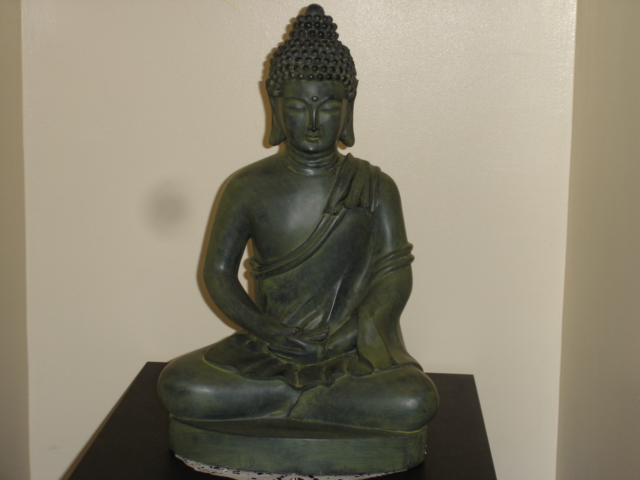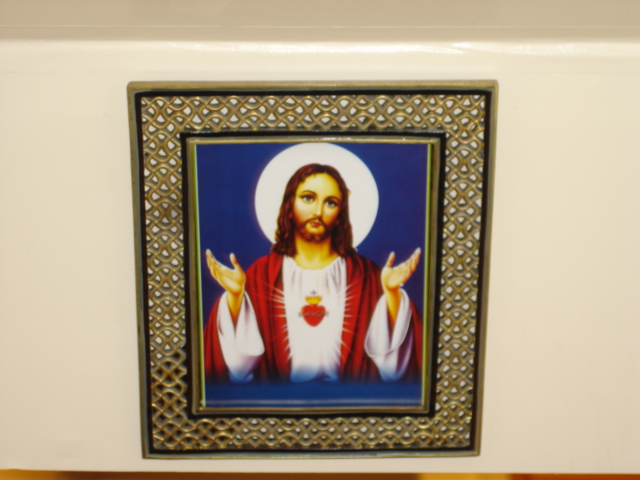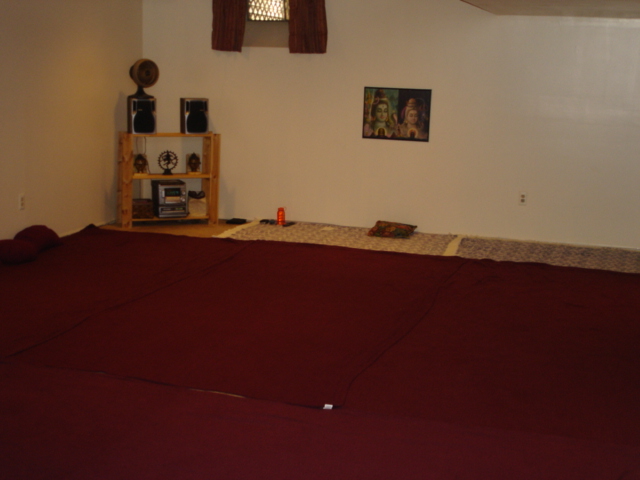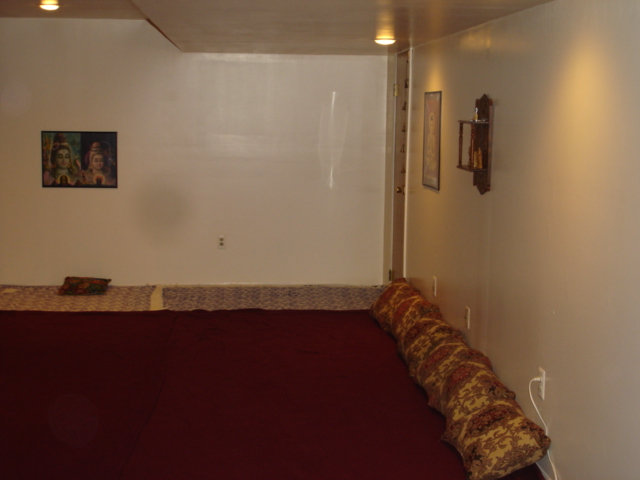 Kundalini Yoga Class Details 
KUNDALINI YOGA CLASS
Kundalini Yoga is a powerful blend of Dynamic Movement, Postures, Breath, Meditation and more to help promote strength, vitality, confidence, peace and awareness.  Class is suitable for all levels, as modifications are offered for postures and students  are encouraged to pace themselves.  New students are welcome.
TIME
Every Saturday 11:00am – Noon
LOCATION
Silent Mind Meditation Center
(Home Studio)
66 Corona Court
Old Bridge, NJ 08857
For More Info:  Email  anmol@anmolmehta.com
COST
FREE (Donations are welcome – Suggested Donation $10)
COMMENTS
Please arrive 5 minutes early.  Wear comfortable exercise clothing and don't eat 2-3 hours prior.
Gentle Yoga & Meditation Class Details
GENTLE YOGA & MEDITATION CLASS 

This Class will focus on Yoga for Meditation.  It will be a blend of Gentle Hatha Yoga Poses and Kundalini Yoga Exercises.  The class will also introduce Breathing Exercises (Pranayama) and will teach Meditation Techniques to promote peace, joy and wisdom.  This class is suitable for all ages and all levels.  New students are welcome.


TIME

Every Sunday 11:00am – Noon


LOCATION

Silent Mind Meditation Center
(Home Studio)
66 Corona Court
Old Bridge, NJ 08857
For More Info:  Email  anmol@anmolmehta.com

COST

FREE (Donations are welcome – Suggested Donation $10)

COMMENTS

Please arrive 5 minutes early. Wear comfortable exercise clothing and don't eat 2-3 hours prior.
Feedback From Yoga & Meditation Classes

Trupti writes…
 The Yoga and Meditation classes that we have done together have been very fulfilling. They have been personally beneficial to me at many levels – not only has my body improved in terms of its physically prowess, I have also been able to achieve a state emotionally that I would have otherwise wasted a lifetime to without.
Thank you very much for giving me the opportunity to embark on this journey of self discovery and for motivating me enough to continue improving every day.
I hope that you will continue imparting your gift to everyone who is interested.
Kavita writes…
 I started our sessions together with no prior experience of any kind of yoga except some informal physical sessions as conducted in the health clubs. The sessions we did were unique in their combination of meditation, yoga and kirtan i.e. combining Gnana yoga, karma yoga and bhakti yoga all in a single sitting. Doing Kundalini yoga along with the meditation in our sessions together acted like a cloud was lifted from my brains. Within a few sessions I found a lot of difference in me. My thought process got clearer and I felt my brain capacity and efficiency at work as well as home actually increase. But the most important gift was a feeling of peace and a calm happiness I felt after every session. I had read many spiritual and philosophical books prior to starting the yoga but I could imbibe their essence only after I started the meditation. I am determined now to continue learning kundalini yoga further and increase the duration of the daily meditation as much as possible. I will soon also start conducting sessions to help other people  take the first step just as you helped me take my first one.
I cannot express sufficiently enough my thanks to both you and Trupti for all the guidance, warmth and love you have shown me during the period we have known each other.
Jean writes…
 Thank you for teaching me yoga.  I am going to start classes at the Kundalini school on Yoga class.  You are a great teacher.
Bhaskar writes…
 Yoga, in conjunction with Taekwando, over the past couple of years has been great for me. I am the happiest I have been, without any worries about the present or the future, without regrets or dwelling in the past, and with the knowledge that I can face challenges and do what I can without too much thought on the outcome.
Thinking back, it clear to me that the phases of my life I have been happy and performed well as an individual, have been the phases were I was meticulous at daily practice – be it Sandhyavandhanam, writing prayers/ names for Astrology/ Numerology reasons or be it plain reciting Slokas. The only catch here had been that these were all quite traditional and I was not able to understand why I was better off and whether a Greater Force was being invoked when I performed these acts. I was also unable to completely reconcile with the concept of 'God', what 'Life' meant, what any individual could do and many other questions ranging from the Marco to the Micro level. I had been reciting slokas everyday at that point and was also physically fit due to daily exercise. Due to various changes in my life over the next few months it turned out that I dropped all sorts of daily practice and exercise. One could say, I was soul-searching without a proper guide.
I turned to various guides to help me through this phase. I started reading a particular interpretation of the Bhagwad-Gita, which at that point did more harm to me than good. I also turned to Yoga and was fortunate to hear that Anmol taught Yoga. I also turned to the RamanAshram and the teachings of Ramana Maharishi. To be honest, all this at the same time was quite overwhelming and I left them all for a period of time.
Yoga and the classes have been wonderful as they helped clear all the questions, helped me refocus and live in the present. Yoga and Anmol helped me reconcile all the Macro concepts; I have spent so much time with Anmol talking about everything. He is a wonderful teacher and helped me see everything in that manner in which I could understand them. Those teachings, along with daily practice have helped me see everything in a different light. I can now better understand the Bhagwad Gita, Ramana Maharishi and anything else I might have read in the past. I consider myself fortunate to have realized what I can do and to have Anmol as a friend, teacher and guide. I also understand that daily practice of Yoga and Meditation are what would help me going forward in my life also.
Sorabh writes…
 My introduction to yoga began with Anmol, who I consider not just a friend but truly a initiator into the practice of yoga. Yoga is often misconstrued as a set of asanas, but thankfully he didn't allow such a thing to happen. His insight into the workings of the mind, his respect, love and commitment to all of us as students, friends, family members made the experiences powerfully impacting. The weekly sessions were something I looked forward to and were perhaps were one of the most important things I did during the week – to take care of my body, mind and soul. I would be remiss to mention Trupti's contribution. Without her touch the experiences surely wouldn't be the same.
The practice of yoga is now the most important activity in my day and is at the center of my well being.

Piyush writes…
 Thank you for introducing me to Yoga – I have thoroughly enjoyed all the classes I have attended over the past few years. Your style of teaching is full of energy and very inspirational. Your words (when I pay attention) are a source of quiet enlightenment. Afterwards I feel fresh, stretched, centered and more empowered. Again – thanks for your guidance and motivation!
Bindu writes…
Anmol, I really enjoy every yoga class you conduct. Yoga and mediation now relates to my life and I feel great, relaxed, calm and most of all HAPPY.  Due to your classes I feel I know how to use yoga as a tool in life to attain union within mind, body and spirit. Every class you conducted has a fine balanced combination of Yoga, Meditation and 'bhajan' that at the end of every class I felt I had a good sweaty workout and at the same time felt so calm and relaxed due to the meditation. I would like to add that you have been a very calming and sensitive Yoga Guru teaching us the importance of attitude for gratitude. My favorite part was always prayer for someone who needs it at the end of Yoga class. Yoga also encouraged me to  eat well, develop myself both physically and mentally. Also I used to feel embarrassed to exercise as I felt unfit, but your classes made me feel comfortable with my ability, which has extended to other areas of my life. Thank you for your enthusiasm and inspiration. Thank you for making each class an experience; it is so much more than just another yoga class. Its Yoga with personality. I'm proud to tell my friends I practice Yoga!

Sanjay writes…
 I sincerely cherish our sessions. Anmol clearly offers a spiritual and physical experience that has allowed me to grow at an individual level.  It's a time replete with a sense of well being and positive energy, absolutely free of judgment.  Silentmind offers a yogic experience respectful of tradition but in a manner that is inviting to all and practical to our daily lives.
Shobha writes…
 I feel good about attending this experience of life. Some time in the Yoga you mentioned commitment and making a choice  and getting out of the box of everyday thinking of life. It has got me thinking, and every now and then when I get off the track, that thought brings me back to do what I should be doing. Thanks a lot.
Vinny writes…
 I am glad you put the (Silent Mind Meditation) program piece together so people can do some of the exercises themselves.
Om Writes…
You have made meditation more accessible to the layman than any other work I have read so far.
Dipti writes…
The Yoga Class I had was super, in that it is a very good work-out both for the mind and the body.