Essential Meditation Tips & Tools for Daily Practice
What are the key items you need in order to start or deepen your daily meditation practice?  To help answer this question I thought it would be best if I simply shared with you my personal meditation tools and some tips that have helped me establish and benefit from a strong daily meditation practice.  In the article Top 5 Mistakes in Establishing a Daily Meditation Practice, mistake #2 was "Don't Prepare Your Meditation Environment."  In that section I listed the essential tools of the trade for a successful meditator.  Below are illustrations of these meditation tools straight form my meditation world.  Hope it helps you to plan and set-up your own meditation room and environment.
1. My Meditation Space:  Here is my favorite place in the Universe.  Some items worth noting from this illustration are…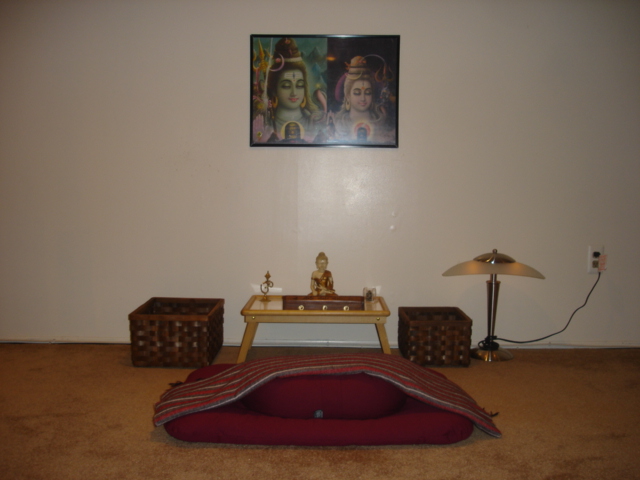 My Meditation Space 
Related Meditation Tips:
Lamp: I use a touch lamp which is within reach of where I sit.  It has 3 levels of illumination and really helps set a very serene and inviting atmosphere to help my mind settle down quickly to prepare for meditation.  It's really pretty cool as it works with touch so is easy to deal with in the dark as well.

Shawl: You will also see a shawl which I drape over my legs to stay comfortable on cold mornings.  Early morning are by far the best time for meditation if you can manage it.  Here is an article that expands on that more:  The Secret of How to Become an Early Riser.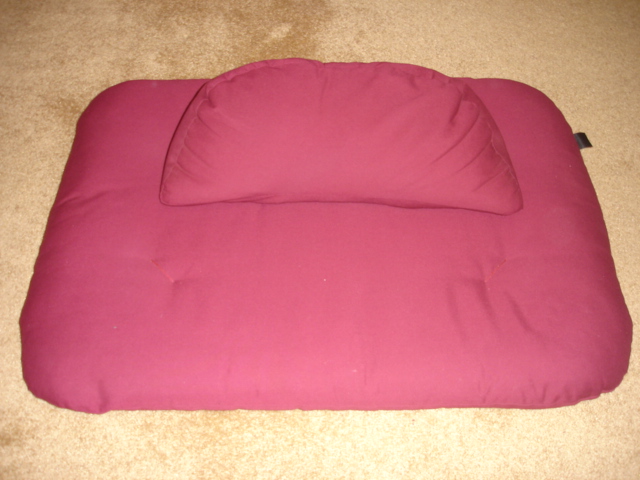 Meditation Cushion & Zabuton

2. Meditation Smile Cushion & Meditation Zabuton:   There were both purchased over the internet from the website zafu.net. 
Related Meditation Tips:
Meditation Smile Cushion: I also have a traditional round Zen Meditation Zafu, but, I have found the smile cushion above to be more effective for me as it gives more support to the legs.  If you are going to sit for 1 hour plus, without intermittent Kinhin (walking meditation) or other breaks, I would strongly recommend investing is a good meditation cushion.
Meditation Mat (Zabuton):  I normally cover my zabuton with a towel when I sit, so I don't have to worry about it getting dirty often.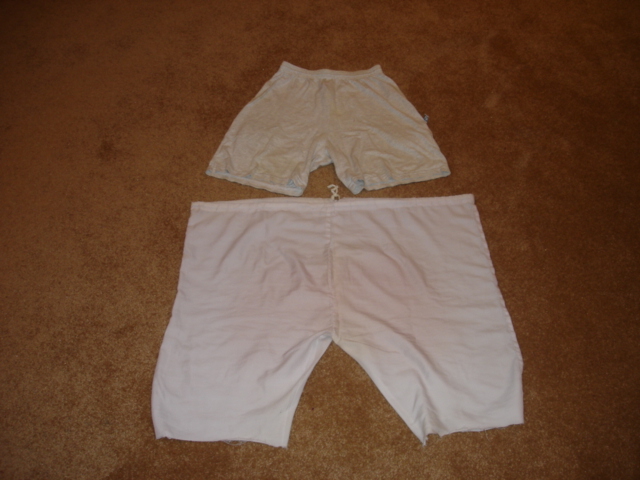 Meditation Clothing

3. Meditation Clothing:  My wife was like, you are NOT going to put pictures of your self tailored pajamas on the website are you?  Well… yes I am and I am very proud of the design, which I am ultimately planning to sell it to Armani for a fortune in the near future :-D.
Related Meditation Tips:
Meditation Pajamas: The shorts are really for the Yoga practice which I do after my meditation practice.  The custom butchered pajamas are for meditation and they serve 2 very important purposes.  First, they are cut at the upper thighs so no material bunches up behind the knees to cut off blood supply to put my legs to sleep.  Second, the waist band is not elastic, but instead uses a thread (nala), which I loosen once I sit so that my diaphragm and breathing are not impeded in any way.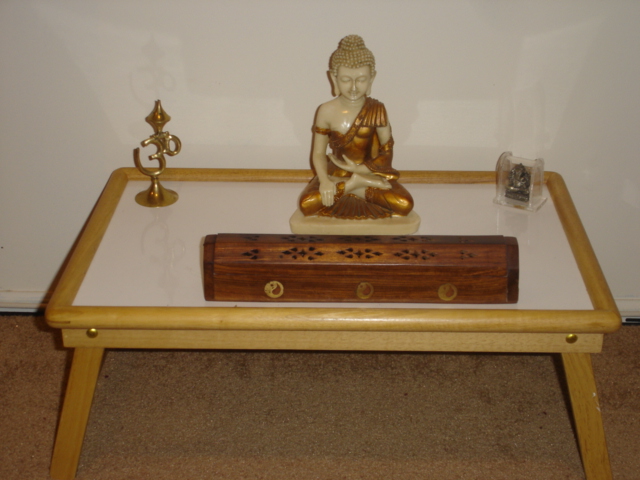 3. Meditation Motivators:  These are just some items which inspire me and help set the right atmosphere for spiritual work. 
Related Meditation Tips:
Baby Proof Stuff: I have little ones who you can read about here: How to Make a Baby the Right Way with Illustrations.  So my incense box is baby proof, as is the lighter you will see in the picture below.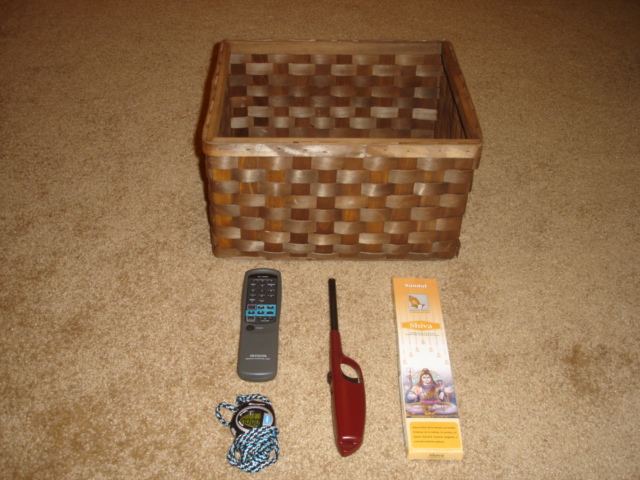 4. Meditation Tools:  For insight meditation practice no music should be used, so the remote is much more important for the Yoga & Pranayama practice, specially if you are using rhythm for the breathing exercises.  The most important item in the list above is the stop watch.
Related Meditation Tips:
Stop Watch: Make sure you have a stop watch which counts down from a particular time period.  This way you won't have to disrupt your practice by looking at a clock to determine the length of your meditation.
Conclusion:
One item I realized I forgot is my meditation journal.  It sits right under my little table, or in my basket and any profound insights or enlightenment experiences I have I note them down there. 
I hope giving you this glimpse into my meditation practice inspires and helps you with your daily spiritual work.
You can also get more meditation hints and tips from this article: Silent Mind Meditation Program – Practical Hints & Tips- Chapter 18.