Yoga, Pranayama and Meditation for March | Detox Your Body and Mind
Yoga Moves for Detoxification

Yoga and Meditation to Detox Mind and Body

Each month we have been practicing together a particular yoga move, pranayama technique and meditation, in order to enhance our skills and learn from each other.  It is time now for the yoga posture for March, as well as the pranayama and meditation for this month.  These moves and techniques will concentrate on helping us detox our entire body and mind. 
As you will recall, we started this series with just doing yoga moves, but as this caught on, we added yoga breathing exercises and meditations to this concept.  Below you will find all the techniques that we have practiced so far.  Following that are the techniques I suggest to add to your practice for March, or if you are starting out, they are great techniques to help you establish a daily yoga and meditation routine.

Yoga Poses for Each Month
August:        Learn Yoga | Nauk Asana for the Month (Abs)
September:  Yoga Pose for Thighs – Frog Pose (Thighs/Butt)
October:      Important Hatha Yoga Posture for Healing – Forward Bend (Thighs/Buttocks)
November:   Yoga to Work on Your Aura (Aura and Magnetic Field)

December:   Kundalini Yoga Exercise for Emotional Health – Cat-Cow  (Back and Emotional Balance)
February:    Daily Yoga Cobra Pose for Healthy Back
Pranayama for Each Month
February:   Kapalbhati Yoga Video for Daily Practice
Meditation for Each Month

February:  So Hum Mantra Meditation for Joy and Peace
Yoga Move to Detox Your Body:
For the month of March I think the following Kundalini Yoga Exercise will be excellent to do.  You may have put on some extra pounds over the long winter months and the following exercise will help you get your abs back into share.  It will also help you detox your body and give your digestive system a much needed boost.
This set is called Pavan Sodhung Kriya and you will find the full details in the following article: Natural Liver Detox – Pavan Sodhung Kriya.
All the details in that article and please do read it before starting this practice, but here is a quick easy for how to do this practice this yoga sequence to help you detoxify your system.
Start as illustrated in Picture #1, flat on your back with your hands underneath your buttocks to support your lower back.

Inhale deeply, hold your breath in for 15 seconds and come into Illustration #2, with legs raised 60 degrees from the ground and knees straight.

Exhale as you bend them and bring your knees towards your chest (Illustration #3).  Hold your breath out now for 15 seconds.

Inhale again, hold your breath in for 15 seconds and come back into Illustration #2 position, with legs raised 60 degrees.

Finally exhale and return to the starting position, and hold your breath out of 15 seconds.  Inhale, hold breath in for 15 seconds as you raise your legs back up to 60 degrees and continue.

Continue with this pattern for the remainder of the exercise.  Start with 1-3 minutes and build up from there. 

Very important, please do not try 15 seconds right off the bat, start with 5 seconds or less and make gentle progress as you develop your capacity.



Yoga for Detox Illustrations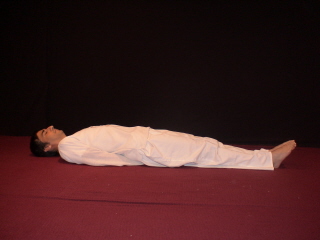 Yoga for Detox Illustration #1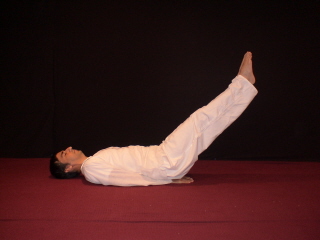 Yoga for Detox Illustration #2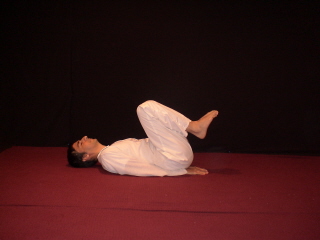 Yoga for Detox Illustration #3

Yoga Pranayama for Daily Practice:
For the yoga breathing exercise for March, I suggest we all practice the following deep breathing exercise.  This exercise is great for improving your lung capacity and getting your energy going.  It will also help detoxify your system and get rid of deep seated toxins. Here is the link to the article with all the details, which also has a video demonstration of this terrific exercise.
Meditation for March Practice:

As I mentioned last month I was going to start with my favorite meditation Zen Meditation Technique, but because I was getting so much positive feedback with So Hum Mantra Meditation, I had decided to go with that instead.  So for this month, let us do Zen Meditation Technique together and enjoy it's enormous benefits.  This is perhaps the best meditation to detoxify your mind

.

Here is the article with a video demonstration and details for this technique: